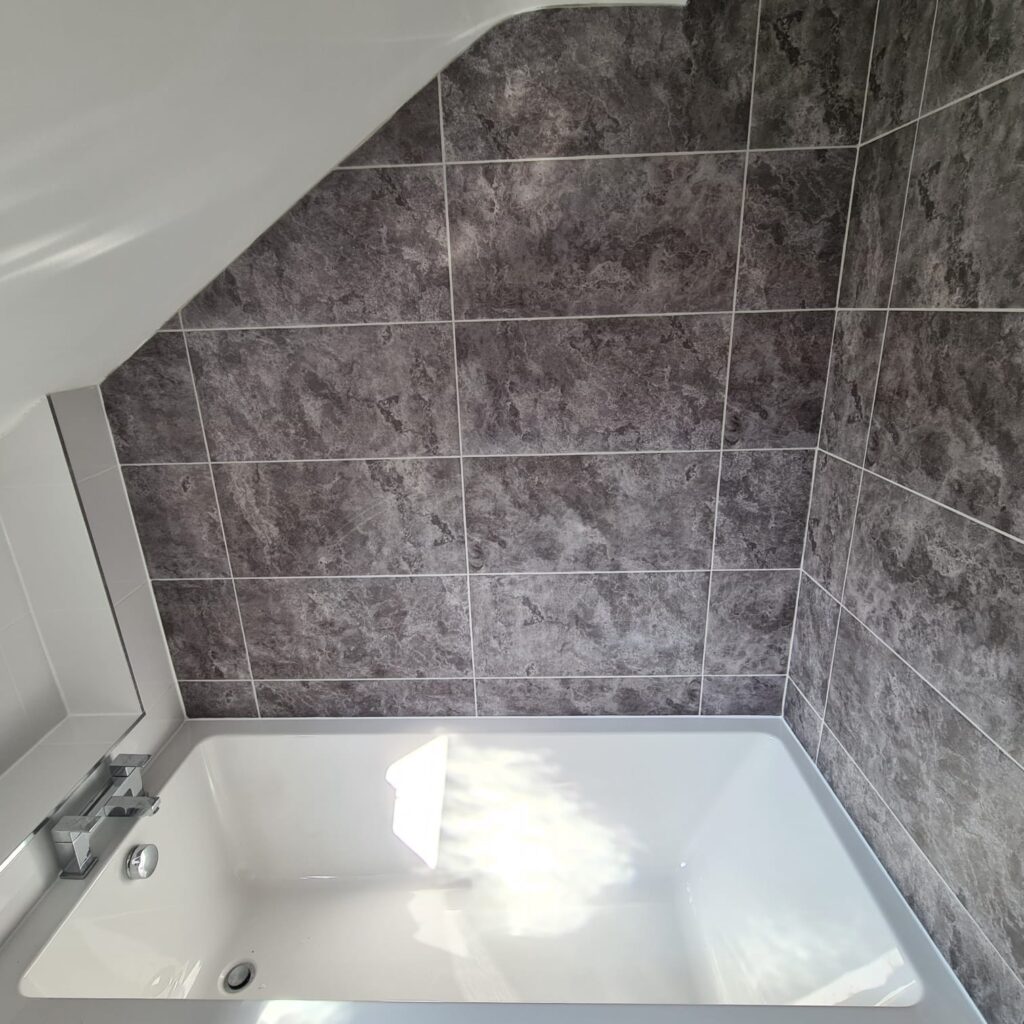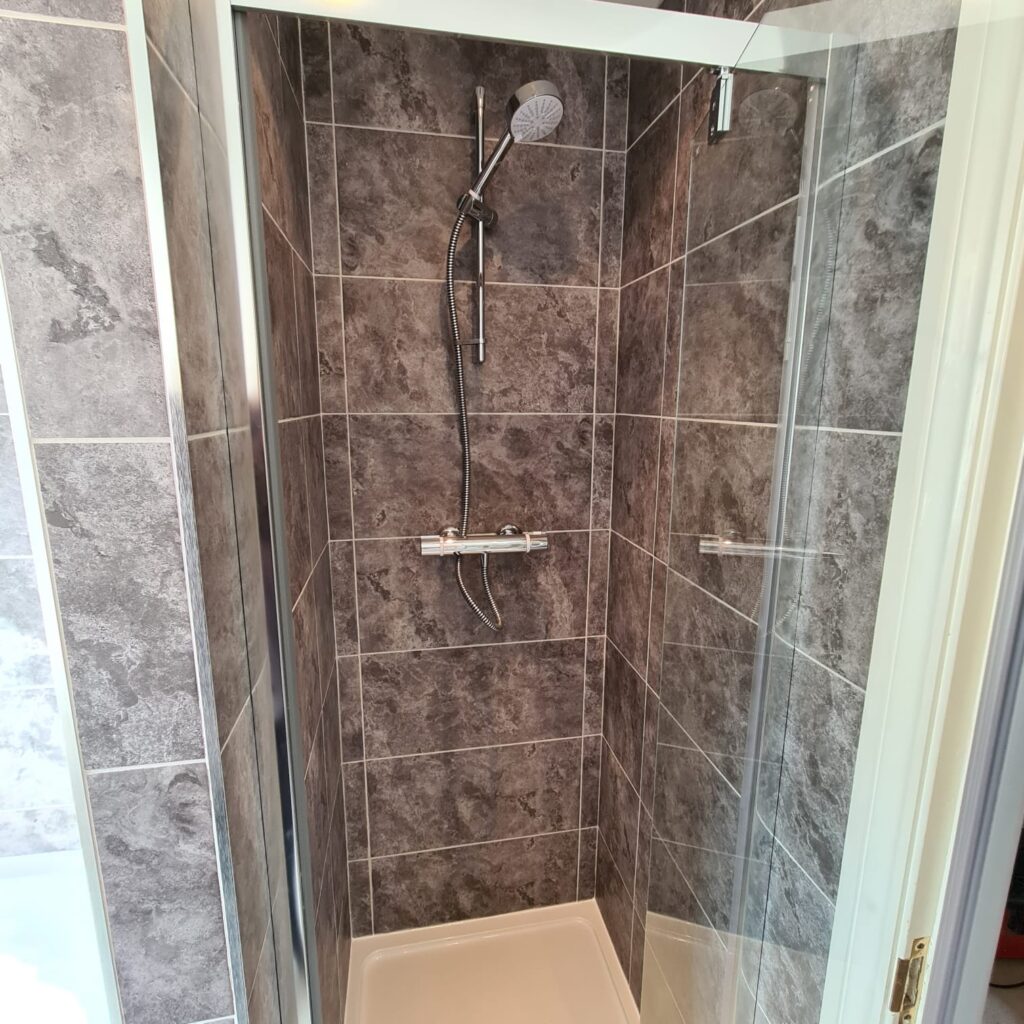 These are photos after a recent bathroom fitting we did in WR4, Rainbow Hill, Worcester. We received the call from the customer saying that they wanted their bathroom to be retiled and a new shower and bath put in.
They had a small bathroom with a weak shower and wanted an extra bath and a more luxurious feel to the room. We discussed ideas on the phone about what tiles they wanted and other features that they would like to include, like a heated towel rail. We agreed with grey marble tiles around the shower and bath, but bright white paint on the walls to make the room feel lighter. 
Once we started the project a week later, the whole process took around 10 days. Most of the time on the job was spent on the plumbing – creating the system for hot water for the shower, bath and towel rail. The customer was happy with this – they were a busy family and needed this extra bathroom as soon as possible.