As winter has now passed by in the UK and summer seems to be round the corner. Being stuck at home won't be on many peoples minds for a while now. However, general maintenance of your property shouldn't be put on the back burner. If you haven't already, get your spring-cleaning checklist out to make sure everything is functioning and in good condition for when it starts getting a little colder again.
One of the things that you must pay attention to during your spring cleaning at home, is that the cold can damage your plumbing systems in different ways. And you might not see the effect right away but subsequently, you will face some major plumbing issues later down the line.
Pipes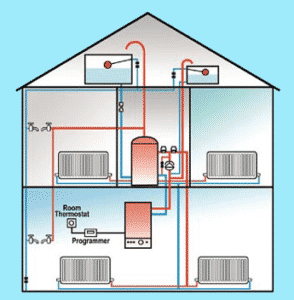 Just like the water in a river, water in your pipes can also freeze during the winter. Especially the pipes that are in your garage or attic, as they are exposed to the snow and sub-zero temperatures. Frozen water in pipes can cause cracks and splits.
These cracks and splits will result in leaking pipes or even worse, flooding of your home. So, make sure to check your pipes for any leaks or cracks during your yearly property maintenance checkup.
Boiler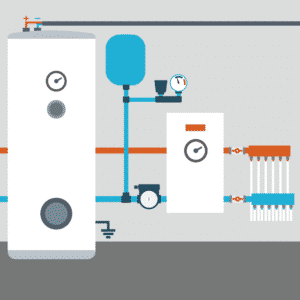 A boiler is one of the most used appliances during winter. Working 24/7 to keep your home warm can put pressure on your boiler.
This can develop faults and issues which neglected can cause major problems during the next winter. You can call a professional for efficient boiler servicingto ensure that your boiler is up and running during the next winter. Trying to inspect your boiler yourself is a no go, as it requires a gas engineer. It can also be  both incredibly complicated and dangerous.
Blockages
Another thing that you should check during spring cleaning your home is any blockage in your pipes. You can identify the blockage by looking for cracks, leaks, noisy pipes or lower water pressure, or cold spots in the radiators.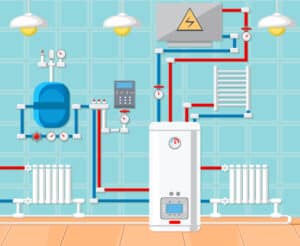 Plumbing in House. Water Supply Concept. Modern Technology in Plumbing. Battery and Heating at Home. Batteries and Heat Supply. Heating Layout. Boiler Room. Vector Flat Illustration.[/caption]
Blockages can happen because of unfrozen sludge and sediments in your pipes. So, make sure to check for these signs, if any of them seem to be an issue we advise giving a plumber a call.
Fixtures
So, the pipes in your home are held together using brackets, joists, joints, and other such elements. The constant change in temperature during winter due to hot water running in a cold or frozen pipe can cause these fixtures to be damaged.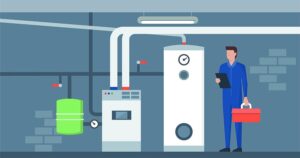 This can cause leaks in your home. And you certainly don't want to live in a flooded home. So, check these fixtures and if you find any see if you can tighten them up using a screwdriver. Alternatively, give your local plumber or handyman a call and they should be able to sort it out for you.
Following these spring cleaning tips for your plumbing system will ensure that you don't experience any major issues during the summer and upcoming winter. This way you can save a lot of money and time on sudden repairs.  It is better to be proactive rather than counteractive!